Blood Pressure Medication | AZOR® (amlodipine and olmesartan) - Azor
AZOR has been proven to help lower blood pressure
AZOR lowers high blood pressure, which can help lower your risk of heart attack and stroke. There are no clinical studies demonstrating risk reduction with AZOR. AZOR widens and relaxes blood vessels 2 ways to help lower blood pressure. Curious to learn more about how AZOR works? Watch the video here.
Studies showed AZOR worked for many types of people, including African Americans, people with diabetes, and people older than 65 years of age

Although there was variation in blood pressure response, the overall blood pressure lowering effect of AZOR taken once a day was maintained throughout the 24-hour period

Lower blood pressure results were seen in as little as 14 days
Please note that individual results may vary. It is important to take your high blood pressure medicine as directed by your doctor. After starting medicine, please speak with your doctor if you have questions about your blood pressure numbers or the medicine itself.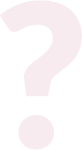 Is AZOR right for you?
Only your doctor can tell you. Get your questions answered at your next visit with help from this Doctor Discussion Guide.
DOWNLOAD NOW
Selected Important Safety Information
Do not take BENICAR, BENICAR HCT, AZOR, or TRIBENZOR if you:
Take medicine that contains aliskiren and you have diabetes or kidney problems
For Important Safety Information, please see below.